WELCOME TO
Slone Healthcare Clinics
At Slone Healthcare Clinics our goal is to deliver quality care with the highest level of ethics. Our Norfolk chiropractors, and also our Richmond chiropractors provide evidence-based comprehensive evaluations and treatments. Our patients appreciate our concern, compassion, and competence. Other healthcare providers and offices appreciate our professional and prompt communication. Everyone appreciates our exemplary and easy to read documentation.
For over 25 years, patients, physicians, attorneys, adjusters, and even judges have relied on the reputation and expertise of our chiropractors at Slone Healthcare Clinics.
The doctors and staff at Slone Healthcare Clinics provide compassionate care with clinical excellence. Our team is here to help you get the results you need.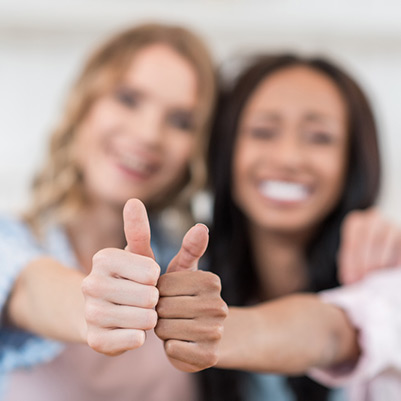 Don't take our word for it, hear what our patients have had to say about the care we provide.
Slone Healthcare Clinics
YOUR COMPLETE MEDICAL PLAN
Your spinal cord is the system your body uses to pass information from your brain to every other part of your body. If a vertebra in your spine is misaligned, it may be putting pressure on a nerve. Even a small amount of pressure can disrupt the information traveling over that nerve.
If your nervous system is being compromised, your immune system may be compromised and malfunctioning. Chiropractors are specially trained to treat and protect the nervous system by relieving pressure on nerves. By doing this chiropractors are allowing your body to function at its max potential.
You receive a comprehensive initial consultation

Examination is performed, and diagnostic/lab test are ordered

Health care team meets to develop your customized plan

Exam and test results are reviewed, and plan recommended

A natural and conservative approach is taken

You enjoy a healthy, high-quality life
do you suffer from chronic pain?
Rehabilitation is what makes your body change from the inside out. No medicine is capable of making you stronger or increase your muscular endurance. No medicine can increase your motor control or joint mobility.
A rehabilitation program is designed to alleviate your pain and discomfort and, at the same time, restore normal range of motion and increase strength and endurance. By promoting movement during the healing process and by providing rehabilitative exercises, chronic and recurring symptoms can be prevented.
Rehabilitation and early movement are the most important parts of preventing chronic and recurring symptoms. At Slone Healthcare Clinics, 90% of our patients are discharged without significant pain or impairment in 6 weeks. If you do not go through a rehabilitative exercise program, there is a high probability that you may experience chronic symptoms over the course of your lifetime.
The doctors at Slone Healthcare Clinics measure your progress through outcome assessment forms, disability index forms, and thorough examinations throughout the treatment plan.
Why Choose Us
The most important reason to choose Slone Healthcare Clinics is that we have a proven track record of treating people's injuries successfully. Treating accident victims who have been injured as a result of someone else's negligence, causing pain and suffering, should be a specialty. Treating chronic pain without drugs is also a specialty.
The doctors at Slone Chiropractic Clinics have treated thousands of patients over the last 35 years. Our main treatment objectives are not just to make your pain go away but to prevent your pain from returning and becoming a chronic and recurring problem over the course of a lifetime.
For more information about how the chiropractors at Slone Healthcare Clinics can help you live a happy, pain-free life, contact us today.