Chiropractor
Jason Kennedy D.C.
Richmond
A graduate of Radford University, Dr. Kennedy earned his Doctor of Chiropractic degree from Life University in 1997. Prior to joining the Slone Chiropractic Clinic, Dr. Kennedy had his own practice in Atlanta, GA.
He is a current member of the Georgia and Unified Virginia Chiropractic Associations and is a past member of the Rotary Club. Dr. Kennedy has been practicing in Richmond for over 14 years and his office staff are fluent in Spanish.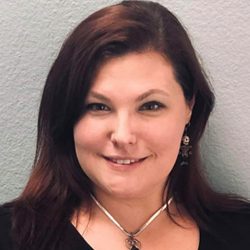 Chiropractor
Haley Logan D.C.
Norfolk & Richmond
Dr. Haley Logan, DC graduated from Palmer College of Chiropractic in 2009. She completed her Bachelors of Science in Biology with a minor in Chemistry from Northern Michigan University. Dr. Logan utilizes her education and experience to evaluate and treat patients in an individualized manner.
She integrates her knowledge of soft tissue, joints, dry needling, and body mechanics to take a full-body approach to chiropractic treatment. She has taught classes on postural re-education and anti-inflammatory diet to help control chronic pain conditions and assist her patients with recovery from injury and thrive in their daily lives.